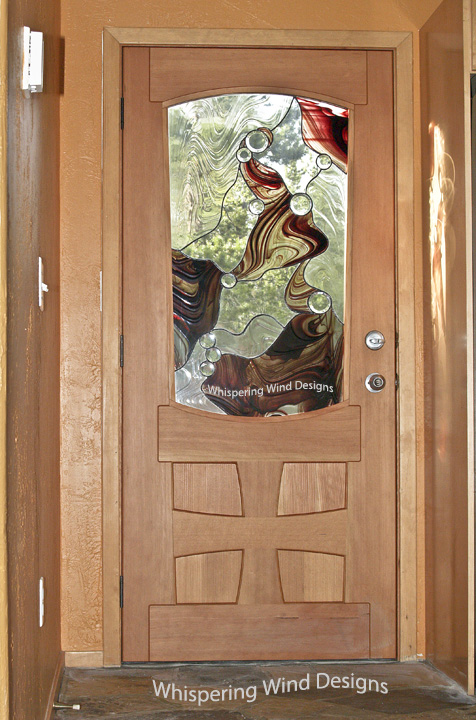 Tapered and Interlocking Design Series ©. This clear vertical grain Fir door has outside tapered stiles combined with interlocking horizontal rails.
The complexity is enhanced with a curved Irish cross design within a single horizontal rail and mirrored vertical mullions. The slightly recessed panels
and glass stops add a gentle depth perception.